! Microsoft Ads UEP tag>
Click on any photo for a larger image.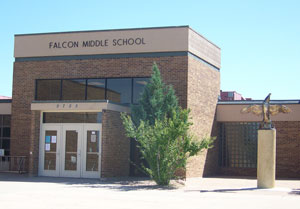 This was a commission for Falcoln Middle School, in Peyton Colorado. Their school mascot is a firebird.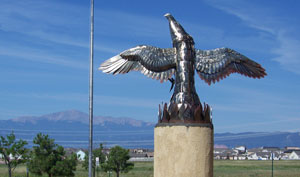 This photo shows Pikes Peak in the background. Pikes Peak is 14,100 feet high (4300m). The school is near Colorado Springs.
This was a very challenging project, both because of the size and because it was made of stainless steel. Stainless steel is much harder to work than regular steel.